If you want to learn HOW our rockstar clients got there lives back, then here's what we want you to do.  Check out this free presentation.
You'll learn about how to improve your digestion and your health.  We're going to cover the exact shifts our clients make to improve their digestive health using these principles.
Now, I can't guarantee your results will look like any of our clients.
But I can guarantee this… all of their journey's from surviving to now thriving started right here… by clicking the link and watching a presentation just like the one you're about to watch.
So, click the link below, sign up to watch the free training and I'll see you there!
Stop Guessing!  Get Guidance & Testing!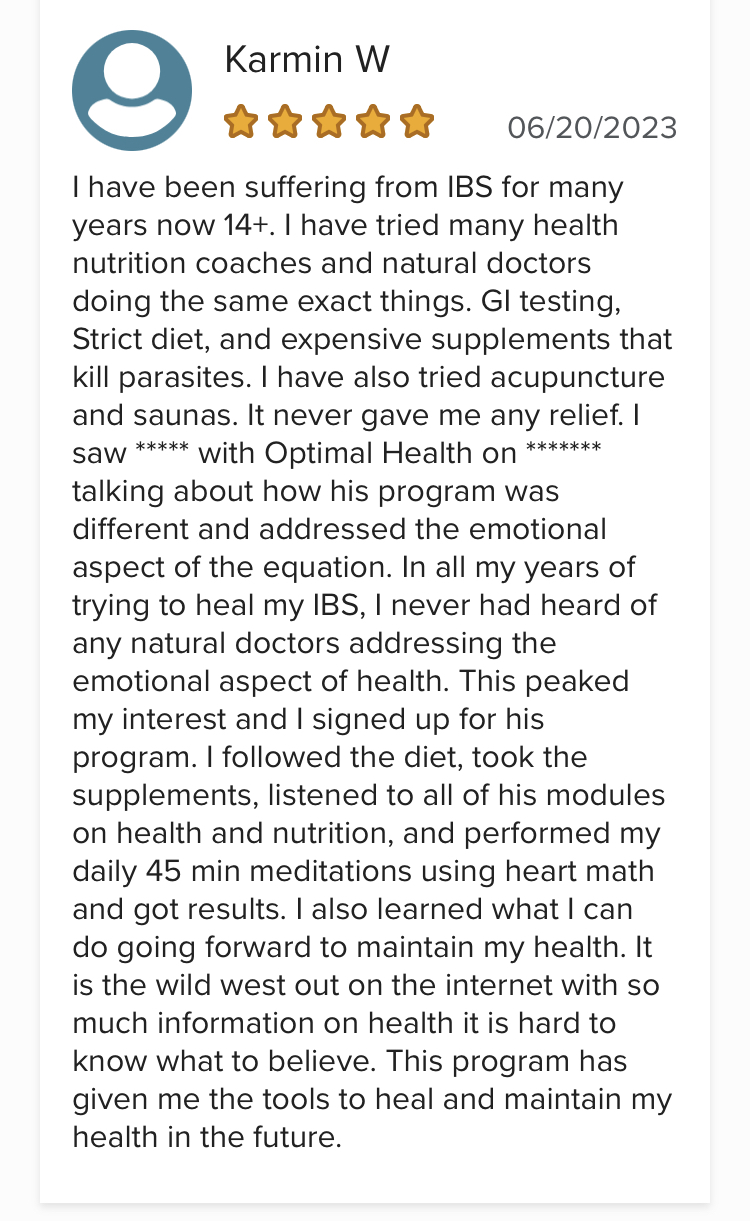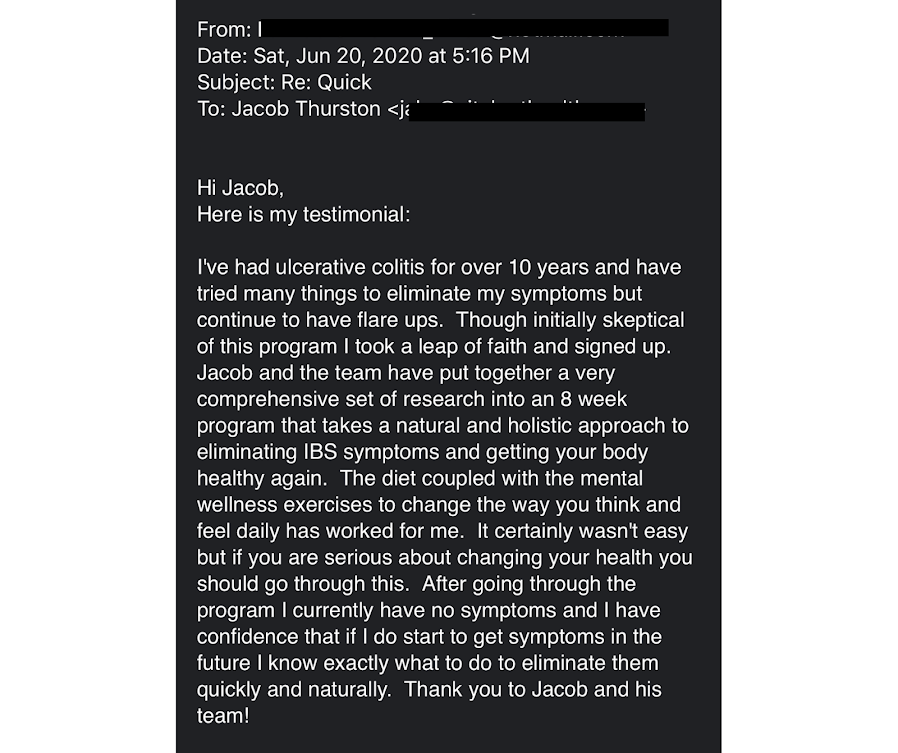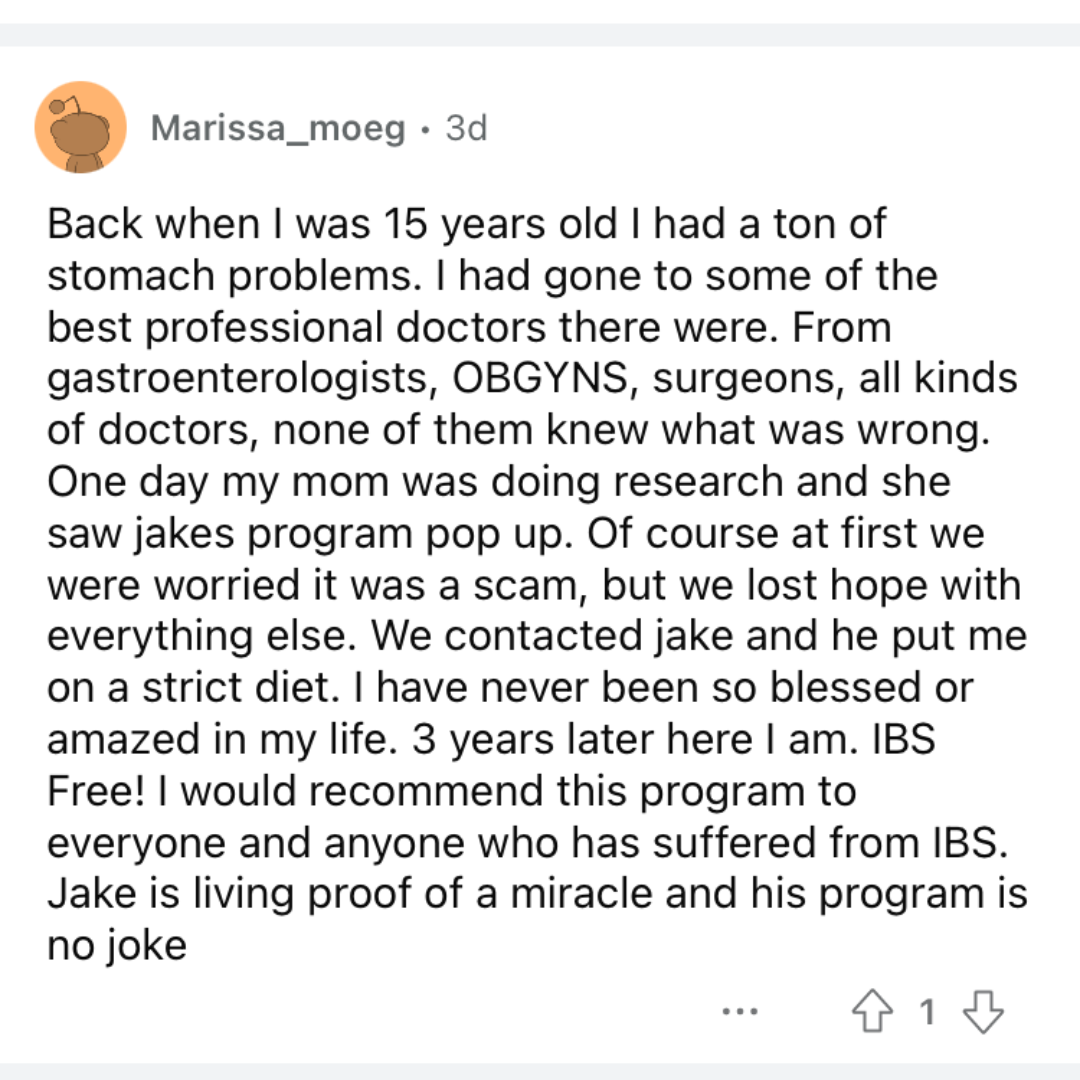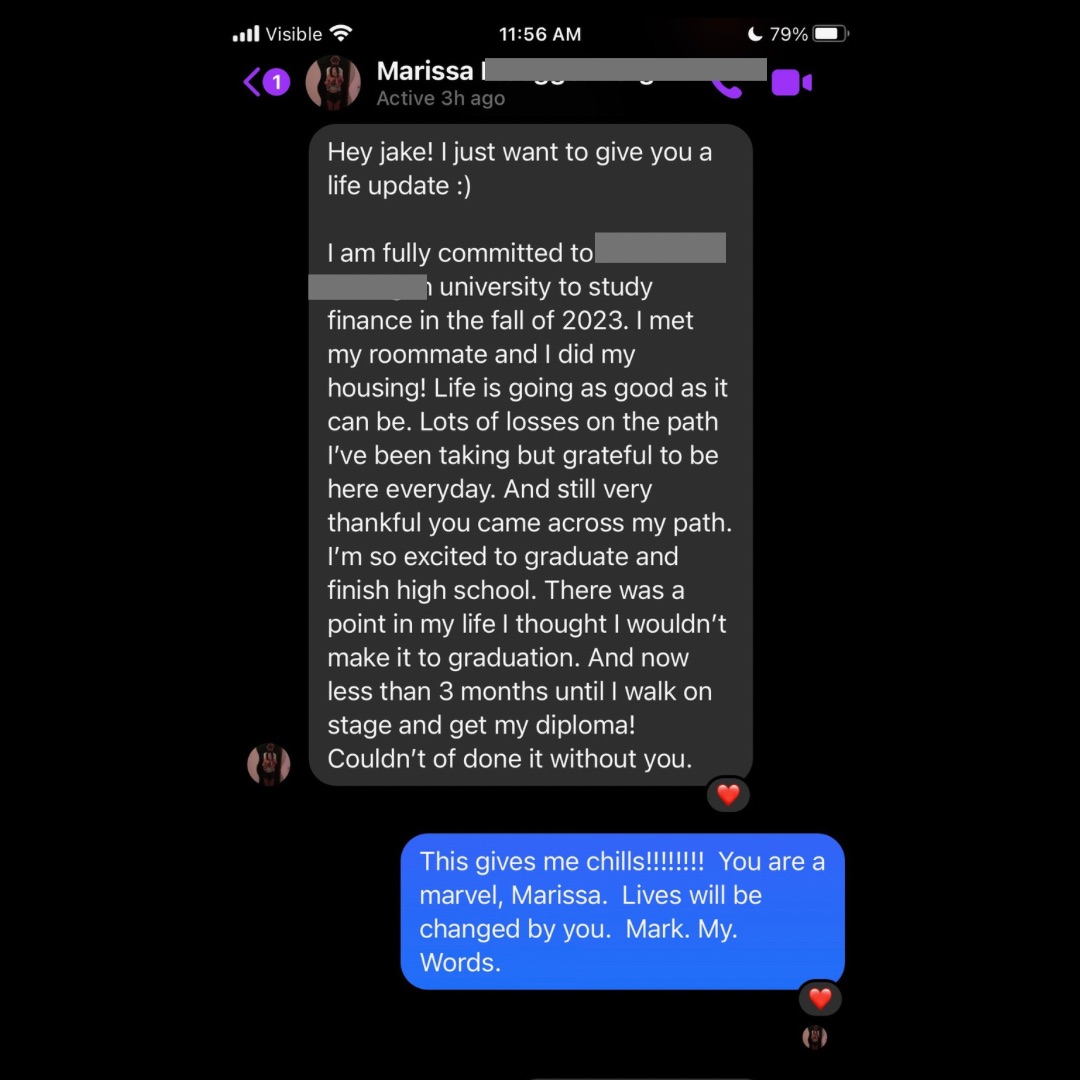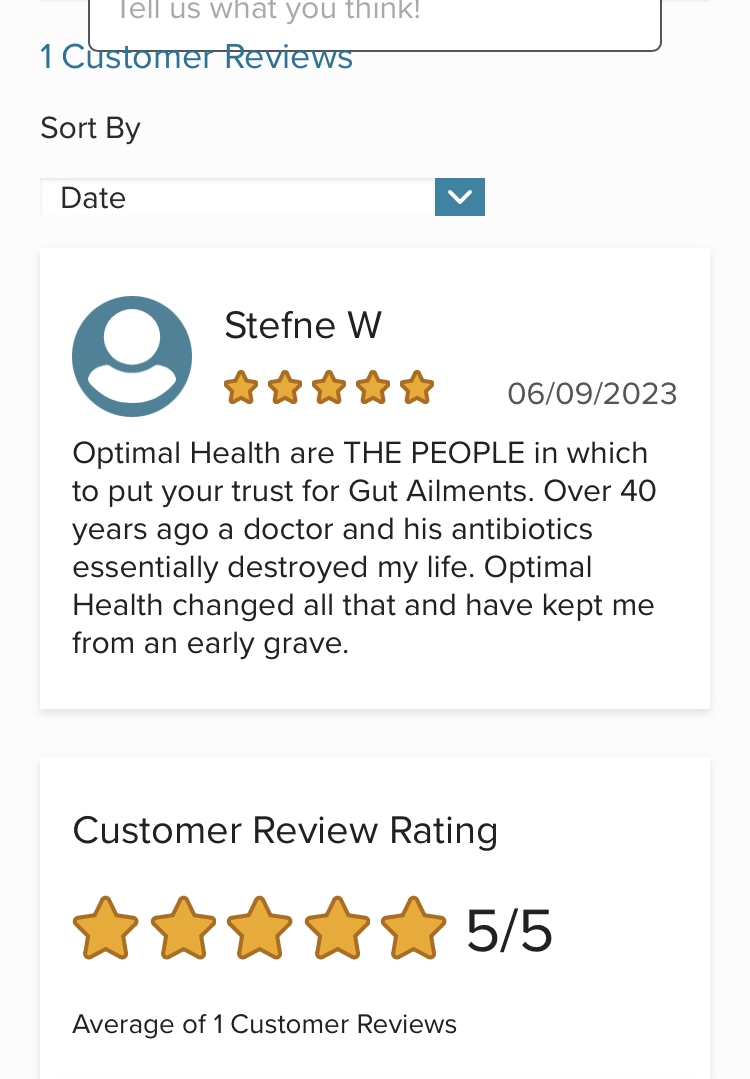 When Karmin came to work with us, she gave us a list of the 10 different doctors and specialists she had worked with over the past 15 years for her IBS symptoms and all the supplements, tests, diets, therapies and programs she had done. She worked with a Chinese herbalist, a Medical Dr. who Practices Functional Medicine, a Functional Medicine chiropractor, a Traditional Naturopath, a Doctor who was an Acupuncturist, a Health Coach, a Wolfgang Health consult, a practitioner in Advanced Homeopathy, a Sibo coach, and another Chiropractor.  But none of these doctors, specialists, and therapies gave her lasting results.
Connie came to us with a 25 year history of digestive issues, oscillating between diarrhea and constipation.  She would go upwards of 3 days with constipation and then suddenly have violent diarrhea.  This would last for upwards of an entire day and was completely debilitating ...
Back in 2020 when Glen came to us, he had diverticulitis, left side pain under the ribs, symptoms alternated from diarrhea to constipation, explained how Naturopaths "shrugged their shoulders" when he consulted them about his symptoms, had so much discomfort, and even had to take a trip to the ER.
Heather and Marissa seemed to have no hope. At 14 years old Marissa was trapped at home with NO ANSWERS FROM THE MEDICAL FIELD.  They'd seen specialist after specialist. Every test, every drug, and every diet had been suffered through ...
Ray came to us back in September 2022 and had been suffering from IBS for 3 years.
He had battled so many symptoms and psychological effects over the previous 3 years that he didn't feel like himself anymore ...
Franklin came to us after suffering with horrible digestive pain for 10 years.  He had maintained a pretty healthy diet and his doctors put him on Prednisone every time he had a terrible flare up.  Then, in January 2020 he started having blood in his stool again ...
Stefne came to us feeling hopeless.  She was 81 years old, living alone and dealing with the embarrassing symptoms of excessive gas and diarrhea which were negatively affecting her quality of life and social life.  She explained that hadn't had friends in 30 years and that people would tease and harass her due to her excessive gas (flatulence) problems.  She felt hopeless and stuck having to deal with these horrible symptoms for the rest of her life.
Dennise had battled digestive issues for YEARS. When she came to us, she had stubborn Constipation (took medications w/o lasting results), Bloating (some days, stomach looked 'pregnant'), Abdominal pain (sometimes needed a heating pad at night), and Felt her gut was 'lazy' and that food would just 'sit there' on left side of abdomen.
When 8 year old Brooke came to us, her digestive pain was so bad she was having accidents at school in class.  After seeing many doctors and specialists with no improvement in Brook's symptoms, her parents were at their wits end of what to do for their little girl ...
When Noor Came to Us, She Was: Battling Constipation, Not Enough Elimination, Gas after lunch & dinner, Fear that IBS will Turn into Autoimmune Disease, Her Major Concern was Not Having Optimal Health in Her 50-60s, Concerned her IBS Symptoms Would Turn into an Autoimmune Disease, Very Frustrated, Wanted a Better Quality of Life for her and her family (husband & 2 kids) ...
Rosemary lives in Canada and had been seeking health advice and solutions to her health and digestive problems for years.  She knew that gut health was of utmost importance and was taking a daily probiotic.  Yet, it was not solving her health problems and even appeared to be making her symptoms worse.
If you are serious about transforming your health and your life after reading these quotes  and watching the videos be sure to sign up for our free masterclass on the 5 Proven Steps My Clients Use To Find Out Exactly What Is Causing Their IBS and Fix It ...