Stop Letting Digestive Symptoms Run Your Life!
FREE TRAINING: The 5 Proven Steps My Clients Use To Find Out Exactly What Is Causing Their IBS Symptoms and Fix It ...
Take Control of Digestive Symptoms, Get in the Driver's Seat & Welcome Back Freedom, Happiness & Joy Into Your Life!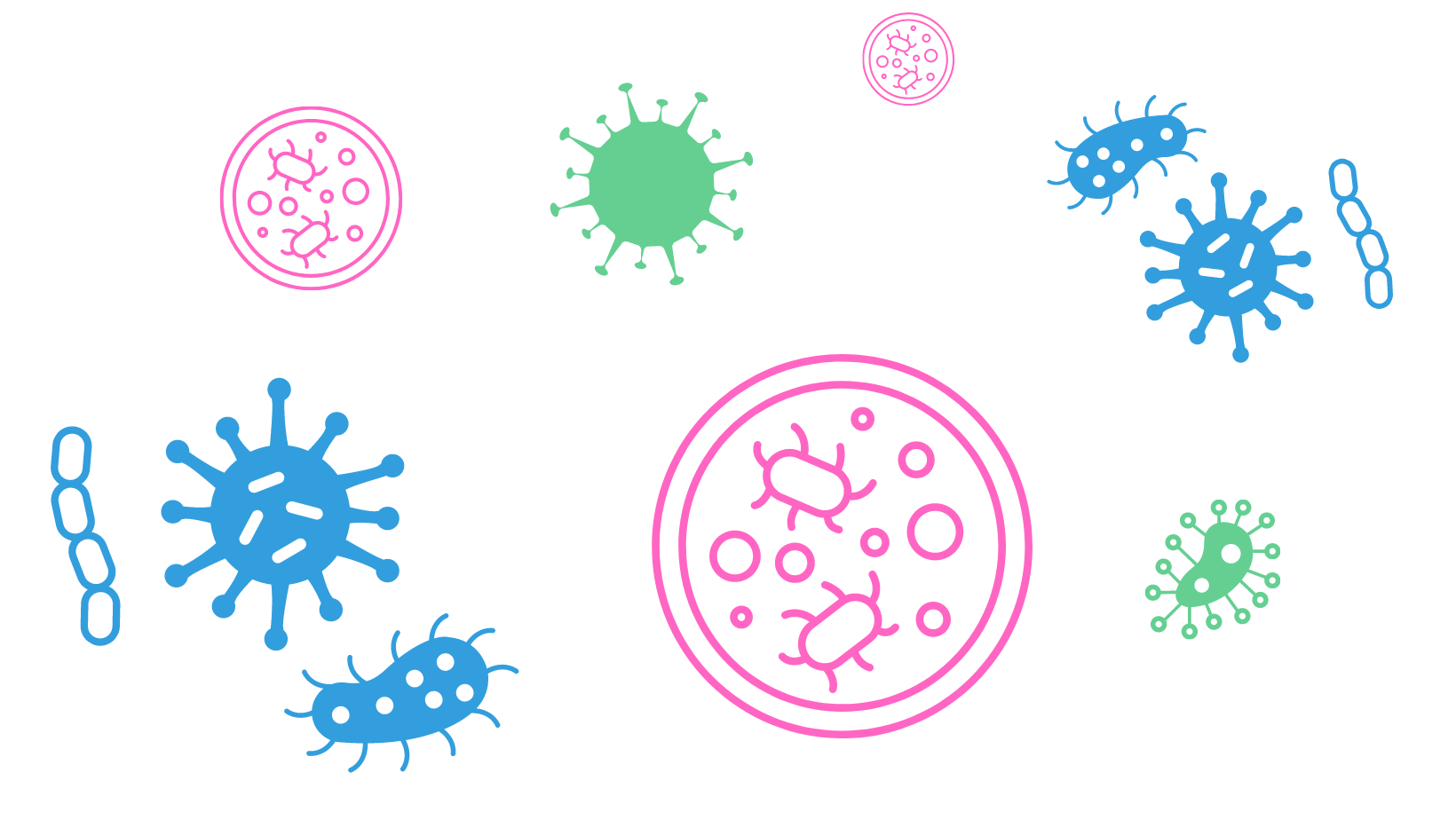 Stop Guessing & Get Guidance & Testing!
Are You Sick and Tired of Relying on the:
- Latest & Greatest Probiotic
- Extreme Elimination Diets
- Going Gluten Free, Dairy Free, Sugar Free ...
- Eliminating Stress As Much As Possible
- Researching AGAIN for the Millionth Time On How to Better Manage Your Life Disrupting IBS/Digestive Symptoms When You JUST WANT to Get Your Health Back and Move On with Your Life ...
If This Sounds Like You, Then You Came to The Right Place!
Stop Guessing, Get Guidance & Testing!
Sure ... Eating Healthy, Avoiding Trigger Foods and Trying to Lower Stressors Might Work Temporarily at Keeping Your Symptoms at Bay. But My Method Here at Optimized Health Focuses on Finding the Root Cause of Each Individuals' IBS so They Can Stop Chasing the One Size Fits All Fads and Naturally Alleviate Constipation, Uncontrollable Diarrhea, Frequent Accidents, Bloating, Stomach Pain and Urgency.
Want To Know How We Do This? Check Out Our Free Training Where I Reveal Everything!

Helping Individuals Overcome IBS and Digestive Issues FOR GOOD by Getting to the Root Causes so They Can be Free to Live Life on Their Terms!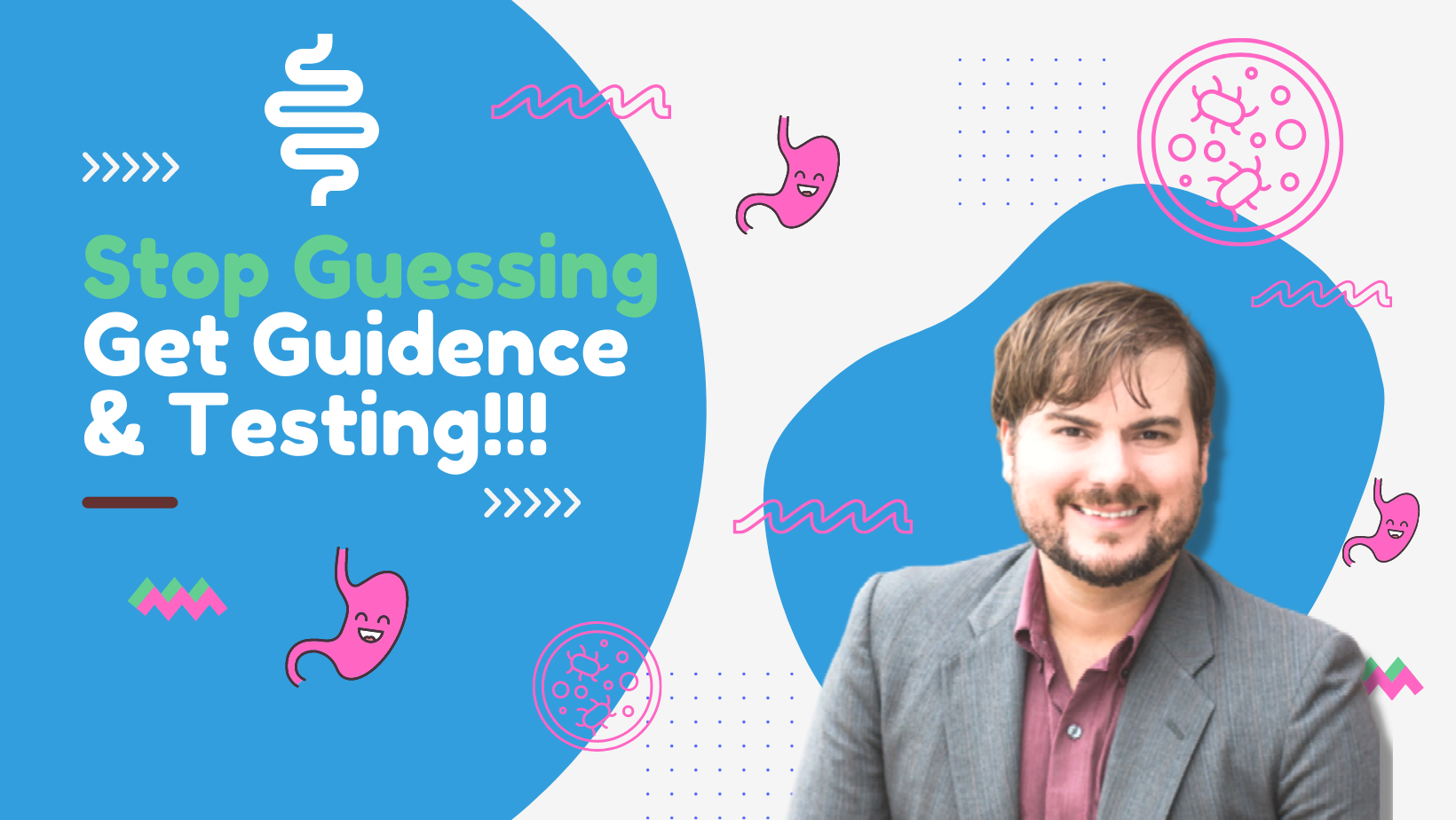 Let Me Introduce Myself ...
For those of you who don't know me, my name is Jacob Thurston, I'm a Holistic Health Practitioner and I guide people struggling with digestive disorders like IBS and IBD to get their health, digestion and lives back.
Me and the Optimized Health Team help people just like you by addressing the most important factor in your health.  Your microbiome or gut bacteria.  Don't believe me?  Just listen to our clients.
How Do Our Clients Get Such Incredible Results?
It's simple… the microbiome or bacteria in your gut regulate the health and and well-being of your entire immune system and inflammation response.  They're like the general population of a city except that city is in your digestive system.  If the general populace of a city is filled with criminals (in the case of your gut that includes pathogens, inflammatory bacteria or parasites) there's going to be major issues going on in that city.
It comes down to you finding out what specific criminals you have in your gut populace that are causing these debilitating issues and dealing with those offenders each uniquely.  In the case of a city you would deal with the mafia differently than a group of trouble-making teenagers.  When you get this one thing figured out that's when you can stop throwing jello against the wall and hoping something sticks with a thousand methods like probiotics, anti-fungals, gluten-free diets and low-FODMAP diets that are doing nothing for the unique criminal offenders that are in your city.  
So, when you get this one thing right and treat it accordingly that's when the digestive system works better and you have less symptoms.  You have the right bacteria to digest your food properly, keep you protected against the criminals that cause these symptoms and you have a healthy digestive system and body so you can live your life.  
And, here's how we do it ...
We find out the exact imbalances in the gut and then teach you the nutrition, lifestyle and environmental changes to get our clients from surviving to thriving by follow thing this four step process.
So, if you want to walk through this process in depth, then here's what I want you to do.  Check out this free presentation. You'll learn about how to improve your digestion and your health.  We're going to cover the exact shifts our clients make to improve their digestive health using these principles.  Now, I can't guarantee your results will look like any of our clients.  But I can guarantee this… all of their journey's from surviving to now thriving started right here… by clicking the link and watching a presentation just like the one you're about to watch.  So, click the link below, sign up to watch the free training and I'll see you there.
FREE TRAINING: The 5 Proven Steps My Clients Use To Find Out Exactly What Is Causing Their IBS and Fix It ...
What Clients Had to Say ...
"I almost don't recognize parts of me that were there before I started working with Jake.  Through Jake's program I became a new person.  The mental and psychological part of Jake's program is what shocked me the most.  In terms of how it has allowed my mind to be freed up from my thought processes.  Jake takes serious the mental anguish people go through and addresses it head on.  That hope and seeing that the work I'm doing is giving me results is freedom.  Those sparks of hope and sparks of excitement about the future that I've never felt before is something I thought I was never going to have.  I just hope that at least one more person jumps on this and changes their life after me.  That taste of heaven I've had so recently after doing Jake's program is something I never thought I would experience again."
Parker Stevenson
"The program was the whole gamut of what we need.  We used to be all stress and worry.  Now it is all care free and freedom.  What Jake's program is is more than here's a technique on how to breath.  It involved the mind and the body connection.  It was so built into that it becomes a ritual.  Do the program.  Don't even think twice about it.  It is so worth it.  Jake has given us life skills to be successful for the rest of my daughters life.  Instead of medicating and hiding things.  8 weeks was so worth the healing my daughter experienced.  It was a wonderful program. " 
Heather Moeggenberg, Mom of Marissa our student
"Though initially skeptical of this program I took a leap of faith and signed up.  Jake and the team have put together a very comprehensive set of research into an 8 week program that takes a natural and holistic approach... to getting your body healthy again.  The mental wellness exercises to change the way you think and feel daily has worked for me.  It certainly wasn't easy but if you are serious about changing your health you should go through this."
Franklin
"I'm a gay male and it came up when working with Jake.  I was carrying that around and thinking it was something wrong with me.  Growing up being bullied and not feeling like I was fully accepted by my parents.  Thinking there was something wrong.  I carried that around day in and day out.  Even if things got better on the outside.  There was still this inner critic within me.  What I realized in working with Jake is that it's ok, you are enough.  Just being yourself and living in your truth.  I no longer have that anxiety on my shoulders thank to Jake."
Alfred Waller
"I was at my wits end, my last hopes before I met Jake.  Jake described me in his Masterclass.  I had to take a chance and sign up for Jake's program.  I stuck with it and it has really turned my life around.  I'm like a different person.  Jake's program changed my life.  I want people to know there's hope out there.  If you're out there and you're not sure what to do, work with Jake.  It will change your life.  It changed mine."
Tim Collins