ARE YOU TIRED OF DIGESTIVE PROBLEMS RUINING YOUR LIFE?

Helping Individuals Overcome Digestive Issues so They Can be Free to Live Life on Their Terms!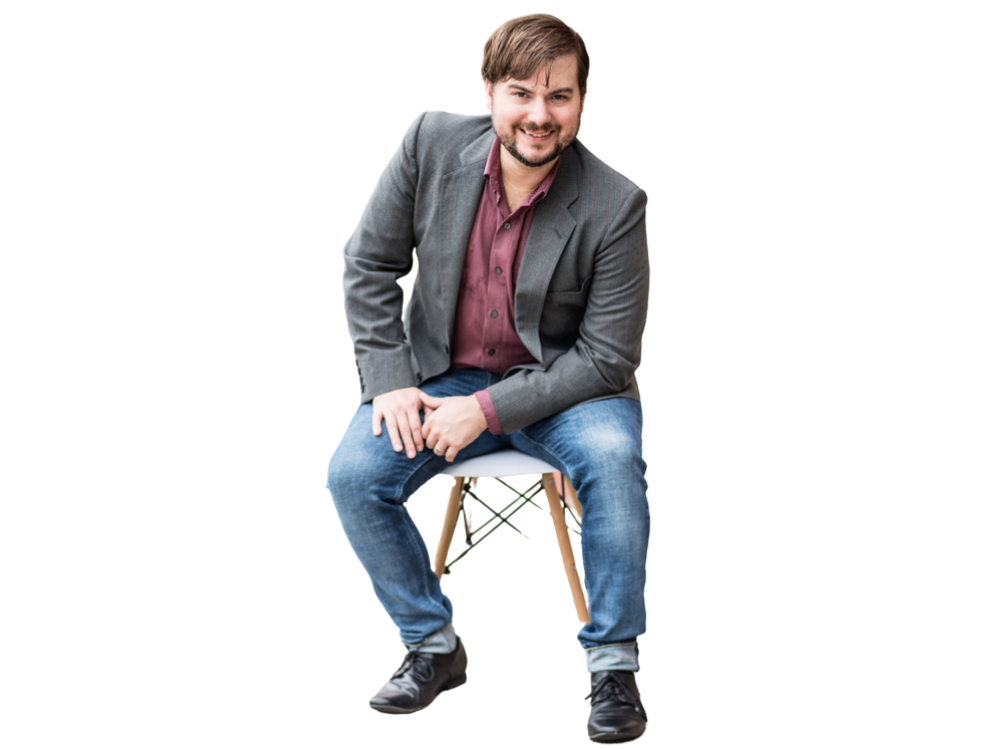 My name is Jacob Thurston and I'm a Certified Holistic Health Practitioner/Nutritional Therapist from the School of Natural Health Sciences and a Certified NLP Practitioner.  My Company Optimized Health helps individuals suffering from digestive imbalances overcome their symptoms by addressing the root causes so they can be free to live life on their terms.
As a Certified Holistic Health Practitioner/Nutritional Therapist (H.H.P.), I've worked with people all over the world to reverse the imprisoning symptoms of diarrhea, constipation, pain, gas and bloating.  From people with all sorts of "diagnosis", I've worked with clients with a wide variety of symptoms ranging from severe constipation and bloating to clients with symptoms of violent diarrhea and pain.
I've helped close to a thousand individuals when the doctors had given up on them.  And I've worked with individuals who have suffered with these symptoms anywhere from 3 months to 35+ years.
FREE TRAINING: The 5 Step Strategy My Professional Clients Use To Banish Stomach Pain, End Unpredictable Bowel Movements and Stop Feeling Drained.
What People Are Saying...
"I almost don't recognize parts of me that were there before I started working with Jake.  Through Jake's program I became a new person.  The mental and psychological part of Jake's program is what shocked me the most.  In terms of how it has allowed my mind to be freed up from my thought processes.  Jake takes serious the mental anguish people go through and addresses it head on.  That hope and seeing that the work I'm doing is giving me results is freedom.  Those sparks of hope and sparks of excitement about the future that I've never felt before is something I thought I was never going to have.  I just hope that at least one more person jumps on this and changes their life after me.  That taste of heaven I've had so recently after doing Jake's program is something I never thought I would experience again."
Parker Stevenson
"The program was the whole gamut of what we need.  We used to be all stress and worry.  Now it is all care free and freedom.  What Jake's program is is more than here's a technique on how to breath.  It involved the mind and the body connection.  It was so built into that it becomes a ritual.  Do the program.  Don't even think twice about it.  It is so worth it.  Jake has given us life skills to be successful for the rest of my daughters life.  Instead of medicating and hiding things.  8 weeks was so worth the healing my daughter experienced.  It was a wonderful program. " 
Heather Moeggenberg, Mom of Marissa our student
"Though initially skeptical of this program I took a leap of faith and signed up.  Jake and the team have put together a very comprehensive set of research into an 8 week program that takes a natural and holistic approach... to getting your body healthy again.  The mental wellness exercises to change the way you think and feel daily has worked for me.  It certainly wasn't easy but if you are serious about changing your health you should go through this."
Franklin
"I'm a gay male and it came up when working with Jake.  I was carrying that around and thinking it was something wrong with me.  Growing up being bullied and not feeling like I was fully accepted by my parents.  Thinking there was something wrong.  I carried that around day in and day out.  Even if things got better on the outside.  There was still this inner critic within me.  What I realized in working with Jake is that it's ok, you are enough.  Just being yourself and living in your truth.  I no longer have that anxiety on my shoulders thank to Jake."
Alfred Waller
"I was at my wits end, my last hopes before I met Jake.  Jake described me in his Masterclass.  I had to take a chance and sign up for Jake's program.  I stuck with it and it has really turned my life around.  I'm like a different person.  Jake's program changed my life.  I want people to know there's hope out there.  If you're out there and you're not sure what to do, work with Jake.  It will change your life.  It changed mine."
Tim Collins